BraziLive Events @ El Rio - Press Release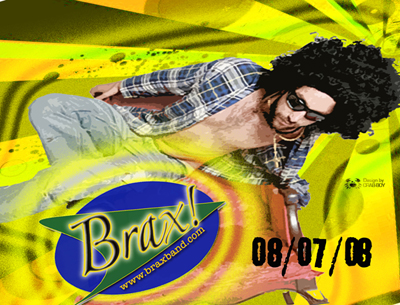 BRAX BAND

BRAX! is fresh Born in a Gig , Thirst for Flavor ! Bringing you the Braziliality mixed with The Foundations of Funk-Rock-Reggae.
We're Playing around the San Francisco Bay Area. Feeling it!
Proud out Loud , to live and play in such exciting City. See us by the Bay , Check our Calendar ! Thanks for the Vibe ... Keep a Good One!
Contact for shows Call (510) 5757787 or paulopresotto@gmail.com
BAND MEMBERS:
Paulo Presotto - Vocals
Rafael Prates - Guitar
Brian Wilkerson - Bass
Freba - Drums
Robert Rios - Percussion