BraziLive Events @ El Rio - Press Release

LITLLE BRAZIL SAMBA & PAGODE BAND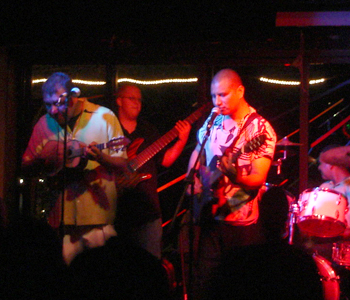 BAND MEMBERS:
Marcos Calatayud - Voice & Cavaquinho
Alex Calatayud - Percussion, Pandeiro
SAMBA is one of the most popular forms of music in Brazil. It is widely viewed as Brazil's national musical style.
PAGODE is the most widespread form of samba in Brazil. Usually sung by one singer and accompanied by cavaquinho, violão and at least one pandeiro, pagode is sung at most parties and informal meetings, being universally found at open-air bars and cafés. Lyrics are playful, usually around love engagement or some funny stunt.