BraziLive Events @ El Rio - Press Release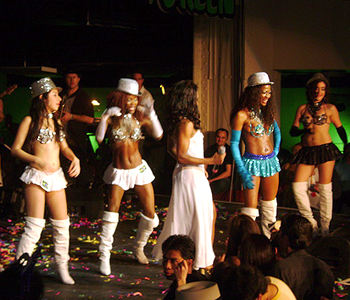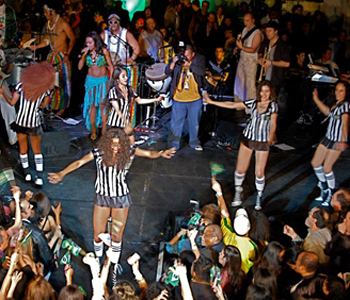 Maisa Duke Queen of Carnaval San Francisco 2002
Maisa was born in the America's capital of the African Diaspora, Salvador, Bahia Brazil and as far as she can remember, dancing is what she enjoyed most. Maisa started entering and winning dance contests when she was ten years old. Her ability to move her perfectly toned body to the complex, frenetic polyrhythmic beating of samba music has never been done with such beauty and grace in the SF Bay Area.
Maisa immigrated to the U.S. in 1998. She has been teaching dance for over 10 years. In 2000, she founded Energia do Samba Dance Company. Her dream is to share Samba with the world.
The name Energia do Samba (The Energy of Samba) was chosen by Maisa because it is the energy, or more specifically, the positive energy of Samba, that she believes is the essence of Samba. Energia do Samba's dancing is the embodiment of that energy. Prior to the birth of Energia do Samba, Maisa performed with many dance groups in California.
Maisa Duke/Energia Do Samba has performed at many celebrity functions, including Robin Williams' 50th birthday and events for the late Christopher Reeves, and former San Francisco Mayor Willie Brown at City Hall, Warriors basketball team, San Francisco Giants games, Academy of Sciences in S.F., California Music World in Oakland, Ethnic Dance Festival, The Queen Mary in L.A, for Pele, the most famous soccer player in the world, and many, many other events.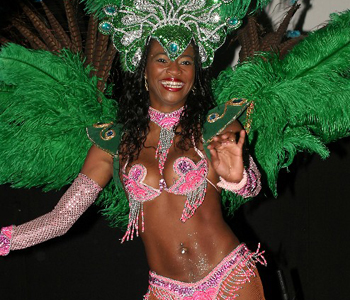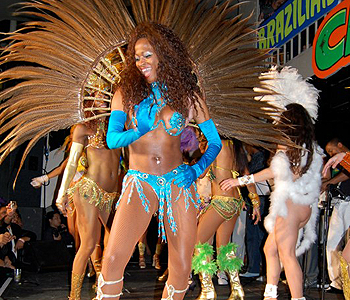 Maisa Santana Duke
Queen of San Francisco Carnaval 2002
www.energiadosamba.com
415-793-1754

BA-TU-KE Latin BAND
Dance to the sumptuous rhythms of Ba-Tú-Ke. Featuring alumni of Bay Area's Sol Fire group, Ba-Tú-Ke's hot groove is a mixture of Cumbia, Son, Merengue, Frevo and Samba rhythms all tossed into a melting pot with a healthy dose of Brazilian and African percussion, sweet vocal harmonies, and the blazing guitar stylings of Josè Roberto Hernández.
Ba-Tú-Ke fuses many Latin American musical styles into a sound that will bring joy and harmony to the world. You won't be able to stop dancing to the music of Ba-Tú-Ke!